Download from Google Play
Download from the App Store
A MOBILE APP LETS YOU BANK ON THE GO!
Giving you freedom to access to your money when and where you need it.
It works on all smartphone mobile devices, whether you're on an iPhone® or an Android™ device. You can monitor account balances, transfer funds between accounts, pay bills, snap a photo to deposit a check, turn your debit card on and off for added security and even send money to your friends. Branch locations with phone numbers is also a handy icon.
To get started, search "Peoples Credit Union Iowa" in the App store, you will find it under finance. You should see our logo on the app. After downloading the app select New User to register.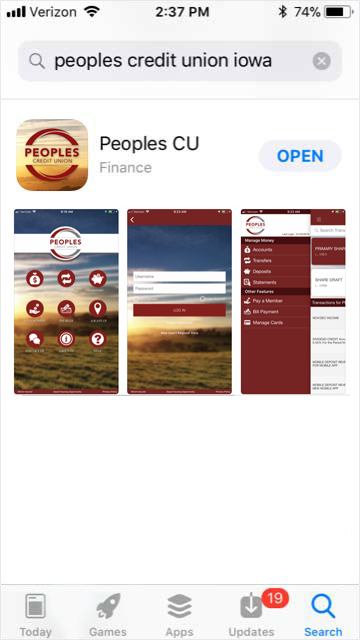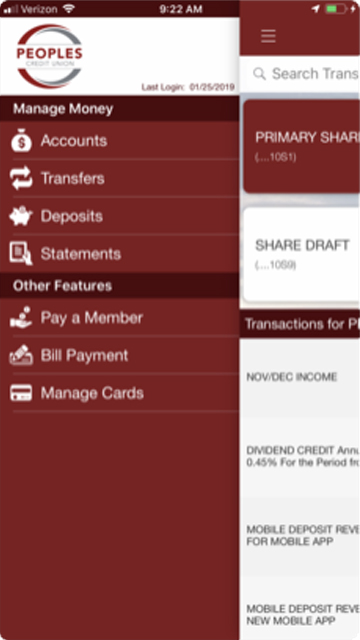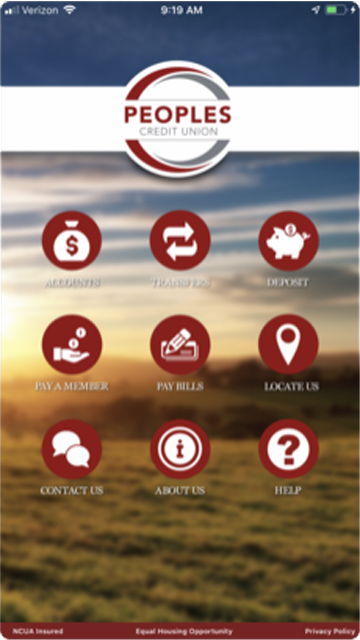 IS A MOBILE APP SAFE?
Most mobile banking apps do not store your bank details directly on your phone, but instead access it from a secure data center. This means your smartphone itself will never hold your personal bank information.
Set up your smartphone to be more secure. Use a PIN or password to lock your phone when you are not using it. Make sure your phone's browser does not automatically input your passwords or usernames for you.
If you lose your phone contact your mobile network provider as soon as possible. They can then block the phone to make it unusable.